Culture Connects is a creative placemaking study that investigates the connection between visual artists and place. Based across two places, Armagh, Banbridge and Craigavon Borough and Galway City, Culture Connects explores the opportunities for artist support programmes, cross border mobility, shared workspace, and residencies.
Are you a visual artist who is either from, or based in, the Armagh City, Banbridge and Craigavon Borough or Galway City areas? 
If so, then we want to hear from you! We have launched a survey as part of our Culture Connect project and would love to hear from artists who represent a range of locations, disciplines, and career stages.
To complete the survey, Click here It will close on Friday 18 August at 5pm. 
The project aims to:
Measure the benefits of local authorities' own cultural teams, creating and sharing cultural knowledge capital
Test virtual and physical co working spaces to support practitioners and explore models elsewhere that include ways of working, knowledge sharing
Test the impact of a pilot cross border programme of capacity building, exploring the benefits of artist mobility, co working, mentoring, visits, capacity building and knowledge exchange through action-based research with cultural practitioners and next generation artists
The project brings together a number of partners from each area, working together in an action research project. The partners are:  Armagh City, Banbridge and Craigavon Borough Council, Galway City Council, Galway Culture Company, The Market Place Theatre and Arts Centre, Galway Arts Centre, Southern Regional College (Armagh) and Atlantic Technological University (Galway).
Local authority teams have been meeting online and in person to discuss cultural infrastructure within both places, with weekly relationship building discussions that explore cultural policy, cultural infrastructure and strategic creative placemaking.
Staff and students from Southern Regional College were hosted at the ATU Degree Show, with talks by graduate artists and lecturers. A separate meeting was held by staff at both education institutions to explore new ways of collaboration. ATU and SRC have decided to explore the incorporation of a micro credential that students from the SRC can be enrolled onto. ATU and SRC will participate in the symposium.
Students visited exhibitions at Galway Art Centre. At Nuns Island Theatre, they were introduced to youth collective Red Bird before taking part in a collaborative drawing workshop where they were asked to think about their own future as artists. Next, they were invited to Outset Gallery, where they participated in a panel discussion with Outset Gallery/ Galway City Council/ 126.
Students from ATU will travel to Armagh and Banbridge in September.
13 artists from Galway City and ABC participated in a facilitated conversation in Banbridge and Armagh, where discussions focused on: the immediate and practical supports needed for  artists to fully engage with their creative practice – specifically in relation to access to education, funding and access to public platforms; practice and collaboration with artists and communities  across real and imagined borders; What 'workspace' means; and how might the idea of shared residencies open up the possibility to build more connected ecosystems across the arts, impacting on communities of the place?
A Symposium is to be held at Nuns Island Theatre, Galway on 6th September. The Symposium will further explore the themes of the action research programme, bringing together visual artists and craftspeople and cultural practitioners in creative engagement on the way forward.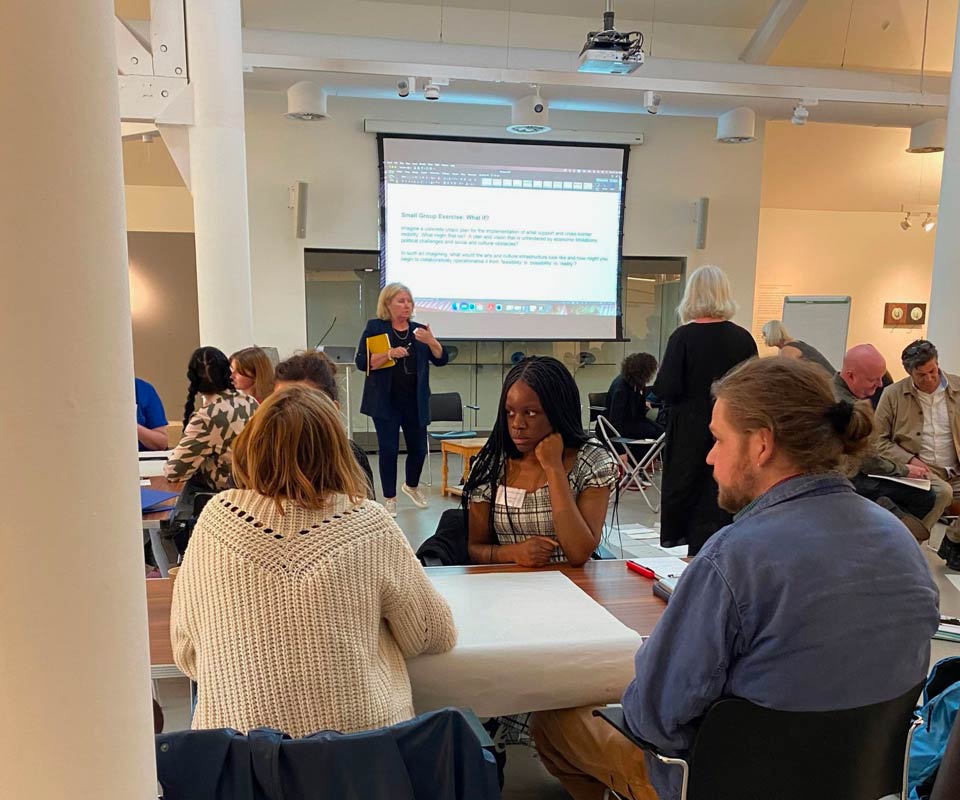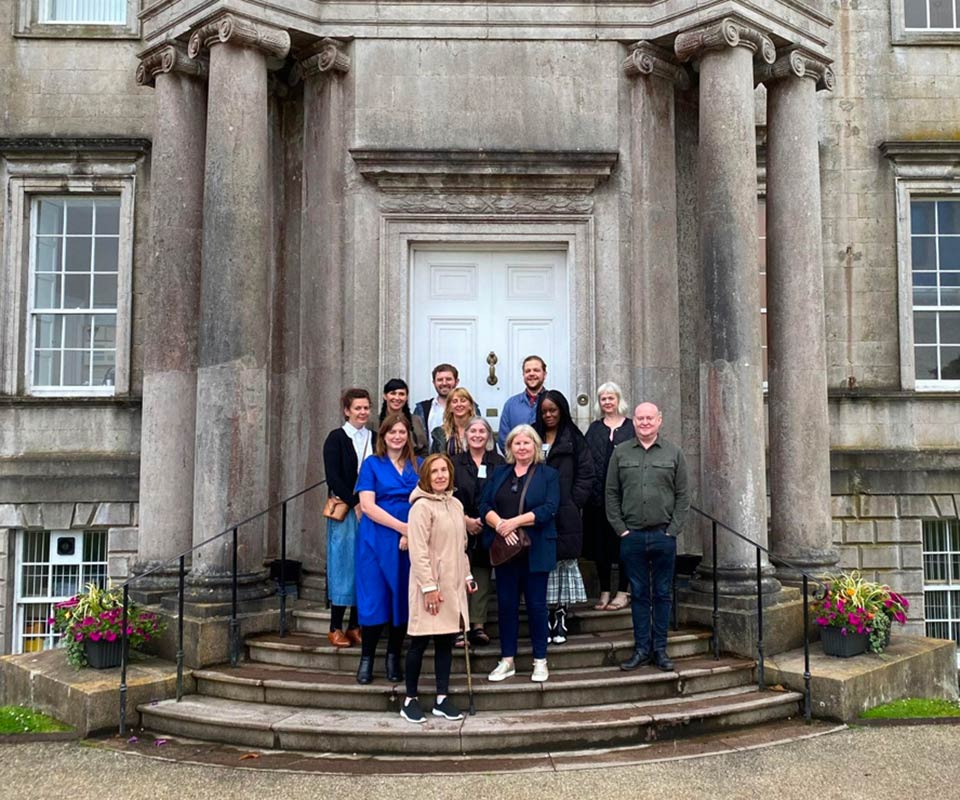 A Shared Island project funded by The Shared Island Local Authority Development Funding Scheme, developed in partnership with Galway City Council and Armagh City, Banbridge and Craigavon Borough Council facilitated by Galway Culture Company in collaboration with Galway Arts Centre, Atlantic Technological University and Southern Regional College